Franklin Chen, M.D.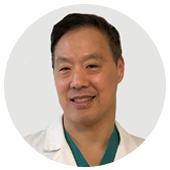 Franklin Chen, M.D.
Hand & Upper Extremity Surgery & General Orthopaedic Surgery
Board Certified: Diplomate American Board of Orthopaedic Surgery Certificate of Added Qualifications in Surgery of the Hand
Attending Physician:
JFK Medical Center Edison NJ Menlo Park Srugery Center, Edison NJ
After graduating magna cum laude from Brown University in Rhode Island, Dr. Franklin Chen pursued his studies at The Johns Hopkins School of Medicine where he earned his Medical Doctorate. Following graduation, Dr. Chen's Medical Training began at Johns Hopkins Hospital where he completed his General Surgery internship and a four-year residency in Orthopaedic Surgery. Dr. Chen received his subspecialty training during his fellowship in Hand and Upper Extremity Surgery at the renowned Philadelphia Hand Center at Thomas Jefferson Medical College.
After completing his extensive training, Dr. Chen joined an Orthopaedic practice in The North Shore of Chicago. Concurrently, he held an academic position as Clinical Instructor in the Dept. of Orthopaedic Surgery at Northwestern University. He also served as a Team Physician for several Northwestern sports teams as well as Evanston High School.
Dr. Chen joined Edison-Metuchen Orthopaedic Group in 1998. Since then, he has been recognized by America's Registry and by New Jersey Top Doctors for distinction in the field of Orthopaedic Surgery. He has also worked within the industry to develop instruments pertinent to the field of Orthopaedic Surgery. He is a Fellow in the American Academy of Orthopaedic Surgeons (AAOS) and a member of the American Society for Surgery of the Hand (ASSH). He is board certified in Orthopaedic Surgery and has a CAQ (certificate of added qualifications) in the subspecialty of Hand Surgery. In addition, over the years, Dr. Chen has published many peer-reviewed articles and book chapters in the field of Orthopaedics and has been listed as one of the "Top Doctors – New York Metro Area" by Castle-Connelly since 2018.
Article
Finger fractures and dislocations in athletes
Franklin Chen MD Edison Metuchen Orthopaedic Group 732-494-6226 www.emog.net
Injuries to the fingers are common when playing sports. The majority of these injuries are simple sprains that only temporary affect athletic performance; however, some injuries are more complex requiring extensive treatment and a longer period of recovery.
Diagnosing and treating these injuries appropriately are important in order to enable our athletes to return to their activity level. The topic of when a person can return to sports participation is always a paramount concern. This issue, "return
to play," will often be determined in coordination with the patient and sometimes parents, the coach, the physician, and the physical or occupational (hand) therapist.
In the general population, fractures of the fingers account for nearly half of all hand injuries seen in the emergency room. (1) When playing sports, fractures of the finger is a common injury with young men in the second to fourth decades of life most
frequently at risk. Contact sports and ball handling sports account for the majority of hand fractures. (2) Injuries to the middle joint, called the proximal interphalangeal or PIP joint, are the most common among athletes. For example, a review of
National Football League upper extremity injuries in 2008 found that PIP joint dislocations represented 17% of all injuries at year. (3).
Sports-related finger fractures typically occur as a result of a fall, direct blow, twisting, or crush injury. The actions of the body and hand in different sports will have a direct impact of the type of fracture or soft tissue injury sustained. Since
most sports injuries are considered low energy injuries, the soft tissue surrounding the bone is often not severely injured. As a result, an athlete can fracture a finger and not realize a significant deformity or functional loss in the short term.
The surrounding soft tissue provides some stability to the fracture so the injury may not be a noticeable impairment to the athlete and as a result, not appropriately addressed in a timely fashion. Unfortunately, this neglect can sometimes lead to
long term problems such as stiffness, deformity, and ultimately limit athletic performance.
Seeking medical attention is an important step in preventing permanent problems with finger injuries. Clinical evaluation and radiologic studies will enable your orthopedist to guide treatment which may involve many things from buddy taping to surgical
intervention. For many injuries other than a simple sprain, therapy is often necessary to help these injuries heal. Your therapist will often assist in reducing swelling and stiffness of the fractured finger once sufficient healing has occurred. Specialized
custom splints are sometimes also utilized to speed up recovery. For the high level athlete, a playing splint may be fashioned to accelerate return to play. Overall, the goal of the orthopedist, therapist, and athlete is to restore bone and joint
alignment and mobility of the surrounding soft tissue in order to hasten a return to athletic competition.
Immerman I, Livermore MS, Szabo RM. Use of emergency department services for hand, wrist, and forearm fractures in the US in 2008. J Surg Orthop Adv. 2014; 23:98-104.
Airken S, Court-Brown AM. The epidemiology of sports-related fractures of the hand. Injury. 2008;39:1377-83.
Mall NA, Carlisle JC, Matava MJ, Powell JW, Goldfarb CA. Upper extremity injuries in the National Football League; part 1; hand and digital injuries. Am J Sports Med. 2008;36:1938-44.
Patient Testimonials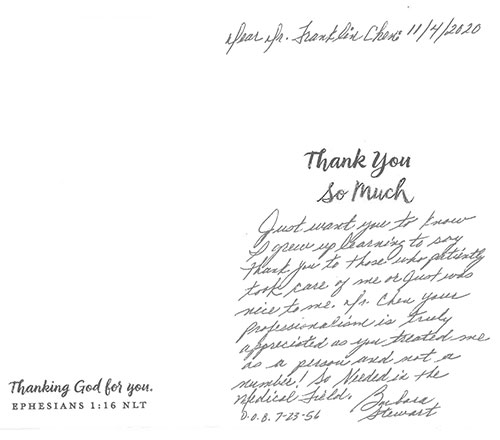 To see more testimonials from Dr. Chen's patients, click here.