David M. Idank, D.O.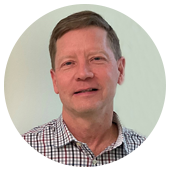 David M. Idank, D.O.
Physical Medicine and Rehabilitation, Pain Management
Board Certified: Diplomate American Board of Physical Medicine & Rehabilitation
Attending Physician:
JFK Medical Center, Edison NJ Menlo Surgery Center, Edison NJ
Dr. Idank attended the State University of New York in Buffalo, where he was a cum laude graduate. He then headed north to Maine to earn his Doctorate of Osteopathy from the University of New England's College of Osteopathic Medicine. His post graduate training was completed through the University of Medicine and Dentistry of New Jersey, with an internship at Union Hospital, and a residency at the Kessler Institute for Rehabilitation in Newark. Dr. Idank pursued specialized training with a fellowship in Sports and Musculoskeletal Medicine at the prestigious Mayo Clinic in Minnesota. Dr. Idank is a member of the American Academy of Physical Medicine & Rehabilitation. He has published articles in professional journals and actively pursues continuing education in his specialty.
In 2002, Dr. Idank joined the Edison-Metuchen Orthopaedic Group as a specialist in Physical Medicine and Rehabilitation, also known as Physiatry. The specialty of Physiatry helps people with musculoskeletal injuries and disorders, including acute back and neck pain. Dr. Idank's practice includes nerve testing with conduction studies, electromyography and injections for spine disorders. His fellowship training gives him unique insight when evaluating and diagnosing patients in his efforts to help them return to an active and productive lifestyle.